Presenting a wide series of High-performance Optical Fibre Cable Blowing Equipment's and Accessories such as OFC Blowing Machine of wide models, Cable Blowing Machines, Optical Fibre Cable Blowing Machine, Micro Fibre Cable Blowing machines and tools, OFC Blowing Tech, Cable Blowing solutions, Optical Fibre, Cable U Seal, Push fit Couplers, Aluminium Split Couplers, Cable De-coilers, Y Couplers, DIT (Duct Integrity Test Apparatus) PLB Ducts, End Caps, OTDR, Splicing Machines, power meters, and more.

We are also distributors for Worlds Top brand wireless 3 G Gadgets like broadband wireless routers, conference phone, business phones, broadband server router.

About Us

Counted as one of the prominent names in the field of Optical Fibre Cable Blowing Equipment and accessories in India, Prayaag Technologies has managed to achieve a significant position by delivering brilliance in technology with its wide range of products. Established in the year 1990, we, Prayaag Technologies, are proud to introduce ourselves a leading exporter, manufacturer, service provider and supplier of a range of top notch quality Optical Fibre Cable Blowing Equipment for Macro OFC and Micro OFC.

Our product range includes OFC Blowing Machine, Cable Blowing Machines, Optical Fibre Cable Blowing Machine, Various Models, Cable Blowing, Optic Fibre, Optical Fibre, Cable U Seal, Coupler, Push Fit Coupler, Aluminium Split Coupler, Y Coupler, PLB Duct, End Cap, OTDR, etc.

We are providing services in the field of cable blowing works, installations and consultancy solutions. Our specialization lies in manufacturing top quality Equipment's and tools.

The company is backed by a team of experts and professionals who possess vast industry and field experience and have adequate knowledge of the prevalent trends and changing requirements of the market. Our industry experts ensure that our range products is manufactured by incorporating the best technologies and developed as per the standards of the industry.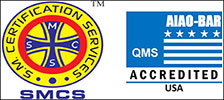 Read More